In the sales hall you'll find all the artists and our bring'n'buy section. This will also be where we have our award ceremony on Sunday.
Dormitory - unavailable due to COVID-19

Due to COVID-19 we have cancelled our dormitory facilities!
Our sleeping halls are located across the road on a school with toilets and showers available. Bring your own sleeping gear and mattresses. There will be security.

The exhibition hall is where you can register your dolls to be on display and compete in the competitions.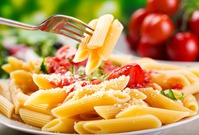 In most areas throughout the convention there are small kitchen areas free to be used. The largest kitchen connects the sales hall and the exhibition hall.

The workshop/event rooms are located in a building of their own. When an event is scheduled the workshop is closed.

There are 4 parking spots on the actual convention site but there are more at the school across the road.

Location pictures

Some pictures of the location site